The Habit: A History of the Clothing of Catholic Nuns
Elizabeth Kuhns
Curiosity about nuns and their distinctive clothing is almost as old as Catholicism itself. The habit intrigues the religious and the nonreligious alike, from medieval maidens to contemporary schoolboys, to feminists and other social critics. The first book to explore the symbolism of this attire, The Habit

presents a visual gallery of the diverse forms of religious clothing and explains the principles and traditions that inspired them. More than just an eye-opening study of the symbolic significance of starched wimples, dark dresses, and flowing veils,

The Habit

is an incisive, engaging portrait of the roles nuns have and do play in the Catholic Church and in ministering to the needs of society.
Drawing on archival research and personal interviews with nuns all over the United States, Elizabeth Kuhns examines some of the gender and identity issues behind the controversy and brings to light the paradoxes the habit represents. For some, it epitomizes oppression and obsolescence; for others, it embodies the ultimate beauty and dignity of the vocation.


Complete with extraordinary photographs, including images of the nineteenth century nuns' silk bonnets to the simple gray dresses of the Sisters of Social Service, this evocative narrative explores the timeless symbolism of the habit and traces its evolution as a visual reflection of the changes in society.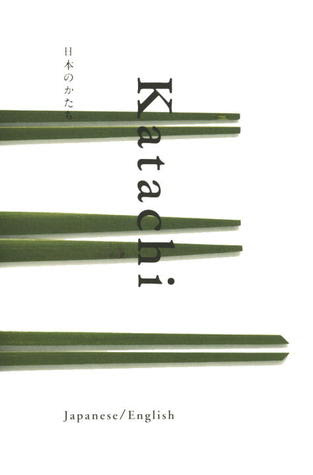 Kazuya Takaoka, Takeji Iwamiya
Japanese sacred geometry -- paper, wood, bamboo, fiber, clay, metal, and stone. The word katachi, roughly sense of form, is difficult to define in other languages. This handy book features about 600 objects and forms made by the materials that have been passed down for over a thousand years, such as paper, wood, bamboo, fiber, clay, metal, and stone. Examples of uniquely Japanese katachi include shoji, sliding panels of paper on wooden frames; uchiwa, flat fans; geta, wooden clogs; boxwood combs; bamboo birdcages; tatami mats; fude, calligraphy brushes; sword blades; kanazuchi, a hummer and more.
Sin in the Second City: Madams, Ministers, Playboys, and the Battle for America's Soul
Karen Abbott
Step into the perfumed parlors of the Everleigh Club, the most famous brothel in American history -- and the catalyst for a culture war that rocked the nation. Operating in Chicago's notorious Levee district at the dawn of the last century, the Club's proprietors, two aristocratic sisters named Minna and Ada Everleigh, welcomed moguls and actors, senators and athletes, foreign dignitaries and literary icons, into their stately double mansion, where thirty stunning Everleigh "butterflies" awaited their arrival. Courtesans named Doll, Suzy Poon Tang, and Brick Top devoured raw meat to the delight of Prince Henry of Prussia and recited poetry for Theodore Dreiser. Whereas lesser madams pocketed most of a harlot's earnings and kept a "whipper" on staff to mete out discipline, the Everleighs made sure their girls dined on gourmet food, were examined by an honest physician, and even tutored in the literature of Balzac.
With a cast of characters that includes Jack Johnson, John Barrymore, John D. Rockefeller, Jr., William Howard Taft, "Hinky Dink" Kenna, and Al Capone, Sin in the Second City is Karen Abbott's colorful, nuanced portrait of the iconic Everleigh sisters, their world-famous Club, and the perennial clash between our nation's hedonistic impulses and Puritanical roots. Culminating in a dramatic last stand between brothel keepers and crusading reformers, Sin in the Second City offers a vivid snapshot of America's journey from Victorian-era propriety to twentieth-century modernity.
Gorgon: The Monsters That Ruled the Planet Before Dinosaurs and How They Died in the Greatest Catastrophe in Earth's History
Peter D. Ward
The gorgons ruled the world of animals long before there was any age of dinosaurs. They were the T. Rex of their day until an environmental cataclysm 250 million years ago annihilated them -- along with 90 percent of all plant and animal species on the planet -- in an event so terrible even the extinction of the dinosaurs pales in comparison. For more than a decade, Peter Ward and his colleagues have been searching in South Africa's Karoo Desert for clues to this world: What were these animals like? How did they live and, more important, how did they die?
In Gorgon, Ward examines the strange fate of this little known prehistoric animal and its contemporaries, the ancestors of the turtle, the crocodile, the lizard, and eventually dinosaurs. He offers provocative theories on these mass extinctions and confronts the startling implications they hold for us. Are we vulnerable to a similar catastrophe? Are we nearing the end of human domination in the earth's cycle of destruction and rebirth? Gorgon is also a thrilling travelogue of Ward's long, remarkable journey of discovery and a real-life adventure deep into Earth's history.
by Jeffrey Kacirk
Have you ever sent a message via scandaroon, needed a nimgimmer, or fallen victim to bowelhive? Never heard of these terms? That's because they are a thing of the past. These words are alive and well, however, in Forgotten English, a charming collection of hundreds of archaic words, their definitions, and old-fashioned line drawings. For readers of Bill Bryson, Henry Beard, and Richard Lederer, Forgotten English is an eye-opening trip down a delightful etymological path. Readers learn that an ale connor sat in a puddle of ale to judge its quality, that a beemaster informed bees of any important household events, and that our ancestors had a saint for hangover sufferers, St. Bibiana, a fact pertinent to the word bibulous. Each selection is accompanied by literary excerpts demonstrating the word's usage, from sources such as Shakespeare, Dickens, Chaucer, and Benjamin Franklin. Entertaining as well as educational, Forgotten English is a fascinating addition to word lovers' books.
Wind: How the Flow of Air Has Shaped Life, Myth, and the Land
Jan DeBlieu
The winds of the world have sculpted the land and all aspects of nature, but they've also shaped humans -- histories, cultures and settlements. Ephemeral and powerful, the wind is impossible to capture in a single phrase or image. In Wind, Jan DeBlieu sets out to better understand this force of nature by exploring its many aspects and effects, large and small, in a quest that spans the United States.

She visits a weather observatory at the summit of Mount Washington, talks to survivors of a deadly tornado in Iowa, tries hang gliding in North Carolina, and climbs sand dunes in Oregon and slickrock formations in Utah. DeBlieu lives on one of the most wind-plagued landscapes on the earth, North Carolina's Outer Banks, where the winds have shaped the contours of the islands, the migrations of birds and fish, and the customs and character of the residents. In poetic prose she seamlessly interweaves her life experiences with scientific research to compelling and enriching result.